Blog
Heroic National Forest in Southern California
By Peter Jorris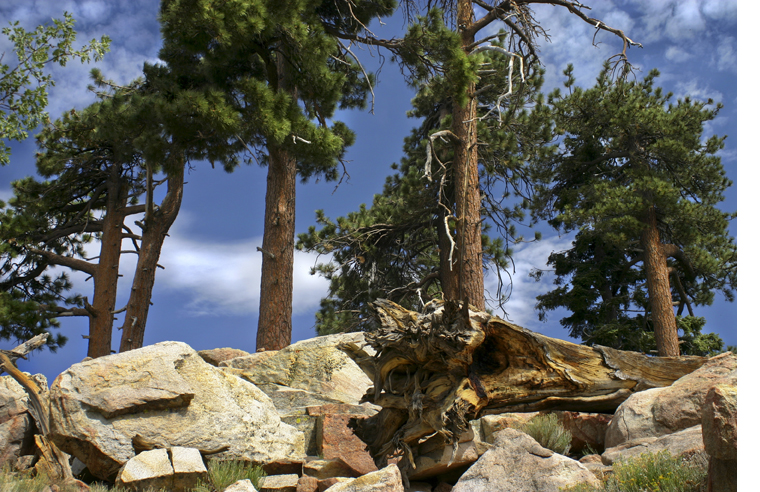 What is the value of a most bountiful National Forest located next to the largest population center of any state in the entire USA?

If we total all the advantages, it is nearly priceless, which makes it is well worth the effort to see that it is fully protected.

The San Bernardino National Forest has the distinction of serving a surrounding population of almost 24 million people, which is about 60% of the state of California –more people at its threshold than any other public lands.

The San Bernardino National Forest (SBNF) is like a heroic alternative for millions of people unable to visit Yosemite, Yellowstone, Lake Tahoe or other giants of our national parks and forest system. It offers experiences of a similar nature: tall pines as old as George Washington, grand mountain vistas, wild trout streams and adventuresome trails –great outdoor recreation side by side with the most biological diversity of any National Forest.

Remarkably and heroically the SBNF provides its huge benefits and serves Southern California's enormous population while having one hand tied behind its back, so to speak. It has three major handicaps.

First, it has pockets of private land interspersed throughout the National Forest, lands subject to incompatible development. It has a higher percentage of such lands (called private inholdings) than any other National Forest.

Second, it has the highest percentage of private lands already converted into urban communities inside a National Forest. These communities exert pressure for further urban expansion in conflict with the ecological integrity of the National Forest. In past years, urban growth has forced land trades injurious to the forest in order to accommodate sprawl.

Third, the SBNF is unduly overlooked by federal administrative officials (somewhat like the red-headed stepchild of the Forest Service). National Forest budgets are calculated by acreage and timber rather than size of population served or complexity of management. Rather than being at the apex of a funding-per-benefits scale, it is far down the ladder. The San Bernardino National Forest lacks adequate staffing and funds commensurate with the enormous and heroic service it provides.

The San Bernardino Mountains Land Trust was formed to purchase and reclaim critical missing parts of the SBNF. These missing pieces are integral to the overall scenic and ecological integrity of this heroic and inspirational mountain range. Saving these threatened private lands inside the forest is the best thing that can be done at this time to safeguard this priceless National Forest, which serves such a huge segment of our country's population.

If you enjoy the San Bernardino National Forest, the San Bernardino Mountains Land Trust would greatly welcome your support.
Post Comment
Categories
Recent Comments